The community for on-purpose soul rebels committed to living their best life.
Our decode your purpose Journey is starting soon!
Are you ready to open yourself to the life you were born to live?
It's time to write a new story. One where you get to live & create on purpose without sacrificing your time, your growth, your integrity or your energy.
Imagine getting a clear slate.
You decide where you belong, where you want to pour your energy, how you want to do it, with whom you want to work and surround yourself with in your life, and how to balance your personal life with your career or business without creating overwhelm and burnout.
Imagine…
…attracting the very life YOU were born to thrive into.
One that is so aligned with you, uniquely designed FOR YOU.
A life you love so much and that it feels so FREE.
A life where you feel you belong, you shine, where you have time to nourish yourself and where you create impact.
Imagine a life where you have the power, ability and capacity to adapt, to change and to grow without having to start over every time.
YES. IT IS POSSIBLE. NO, IT'S NOT MAGIC.
Join the Awaken Community and elevate your Shift NOW! Let's Go!
YOU KNOW YOU ARE MEANT TO EXPRESS YOUR GIFTS IN A BIGGER WAY.
YOU HAVE SOMETHING UNIQUE WAITING TO BE BROUGHT INTO THE WORLD.
YOU KNOW.
WHAT IS THE AWAKEN COMMUNITY?
The Awaken Community a sanctuary for soul rebels. School of Mysticism and a high-level Purpose-Led Coaching Community, alchemy is our expertise.
Our mission is to EDUCATE, to EMPOWER and to help YOU activate your inner SHIFTS. Then, we give rise to your business in a way you never thought possible.
It's the best mix of spiritual practice, life alchemy coaching and purpose-led business coaching in one place.
"I am a full on Mystic, and I am a full on Entrepreneur. And I am fantastic at what I do. I know my worth, I know my place, and I am walking on purpose. I created this community for those of you who are like me to have a place to come home to, to practice becoming who you are meant to be and to have transmissions, tools and ressources to fast-track your success."
– Jhennevièv
Creating your life alchemy REQUIRES:
EMBODIED TRANSFORMATION
ALIGNMENT WITH PURPOSE
EMPOWERMENT
The Awaken Community is here to help you remember who you are and what you came her to do.
You are ready to accelerate your success by having access to one of a kind transmissions, journeys, practices, ressources, coaching and mentoring that propel your transformation: this means, the way who think, behave, practice, carry yourself out into the world.
If you want to decode your purpose and to discover how to embody it in your beliefs, feelings, actions and creations no matter what the outer world tries to endoctrine you into doing or becoming.
To open to your creative flow and to step into faith around your vision.
To be part of a tribe of rebels that protect the way of the heart, the way of truth and purpose and our individual freedom the more we lean into our truth and purpose.
You are ready to love your evolution through owning your growth instead of shaming yourself into change.
You desire to elevate your mindset and character to fit your vision.
You are ready to place yourself where you belong in the world – To up-level your life, your business, your manifestations.
You resonate with our vibe and understand that your results depend on your application of the transmissions.
You seek the support of a strong community that cheers you on without judging you or competing with you.
YOUR FOUNDATION TO UNLEASHING THE LIFE YOU CAME HERE TO CREATE
A 6-month activation journey you cannot afford to miss it if you want to make the next decade the best one yet.
TAKE ADVANTAGE OF THIS UNIQUE TIME IN OURSTORY TO PROPEL YOUR SHIFT.
Do you know what you came here to embody? And how you are meant to activate that into your life and the world? Decoding and extracting your unique soul purpose is the first step to living a rebellious free life. In the journey you will get a full download of your unique blueprint and how to use it to your benefit.
Free will is the name of the game. You get to choose IF you want to shift and what you want to shift. You are in charge of your process. Through monthly transmissions, workshops and ceremonies, you get to develop your subtle skills to sharpen your intuition, your visioning, self healing and manifestation abilities to attract the vision of your life to you.
Then you get to open up to the new YOU, the new STORY, the new LIFE and take action in the outer world while embodying your purpose. This is activating your dreams, your vision, committing through your actions in daily life. That's where we get to see the ripples of your inner shifts unfold in your personal life, in your career and in your business. Attract partnerships, situations and opportunities that will leave you mesmerized.
YES! It's included in your membership!
INSIDE THE AWAKEN MEMBERSHIP
A Community That Evolves with YouUnlike other coaching communities, the Awaken Community grows with you. We create content tailored to your evolving needs. Our commitment is not just to guide but to transform alongside you. We're a one-of-a-kind community, and we're here for all souls ready to commit to their extraordinary journey to the life they were born to live.
OUR PRIVATE COMMUNITY HOME
with everything you need for your journey and beyond.
We offer monthly transmissions and workshops to keep you on purpose. Your membership also includes self study content from developing your intuition to conscious movement and nervous system regulation practices to go deeper and biohacking and functional health tips.Depending on your membership path, we also offer purpose-led business mentoring and high-level immersive journeys that will amplify your results.
We invite you to experience the transformation you've been longing for through the immersive journeys we offer throughout the year. These journeys are designed to bring you further faster on your manifestation path.Decode your Purpose, Awaken your Vessel and Wake the Oracle are 3 of our core journeys.
You won't walk this path alone. Mentorship is at the core of what we do. We help you see what you don't see, guide you to rise to your shine and build the confidence and skills to manifest your dreams. Mentors and members alike learn, support and cheer each other on.Together, we weave a thread of connection that spans the globe, creating a network of empowered, sovereign souls that remember who they are, what they came here to do and that help each other achieve the freedom, success and happiness they seek .
Your membership adjusts to you. Life can be unpredictable, but your journey shouldn't be. We offer flexible membership options allowing you to pay monthly, save big annually and to cancel anytime. Your journey, your way. All journey paths have bankable hours towards our Coaching & Teaching Certification programs as well, so rest assured, your investment will go a long way!
$196 MONTHLY or $1996 YEARLY
*Hour log required on specific content.
PURPOSE-LED Entrepreneurs
$4975 YEARLY or $475 MONTHLY
INCLUDES everything in the Self Awakening Path PLUS:
BEGINS THIS FEBRUARY! Spots are limited, save yours NOW!
MASTERSOUL BALI EDITION High-Level Private Mastermind
Elevate your dream vision and bring it into manifestation while prioritizing your nature, your values, and optimizing your lifestyle for an all around soul-filling, thriving life.
INCLUDES everything in the Purpose-Led Path PLUS:
Save time, energy and money by putting your focus on what you were born to do while being mentored into becoming who you were meant to be.
ONLY 2 SPOTS LEFT FOR BALI 2024.
Why join the Awaken Community?
Because we get Shift done.
SURROUND YOURSELF WITH THE BEST
In the past 15 years I've worked with some of the world's MOST progressive Founders & CEOs and with thousands of individuals like you and me. I know my work, I walk my talk and I'm not about FAME, I'm about TRUE IMPACT. Here, you get me sharing my expertise directly with you all! Less glitter, more integrity.
Having a Sanctuary to come to is important. This is it. Share as little or as much as you want, the fire will keep burning cause when you're high on life and you keep nourishing your soul that's one thing but when you need support it's nice to know you have a place where you belong.
ZERO RISK. CANCEL ANYTIME.
Selling you something you don't want doesn't serve either of us. Selling you something you want but aren't ready to show up for either. If we are match, fantastic! If we aren't, safe travels onward. You can cancel your membership at anytime. Your life, your way.
Hola rebels, I'm Jhennevièv
Entrepreneur, Embodied Life Alchemy Coach, Mystic, Impact Investor
I'm known to be a bridger of dimensions, a soul whisperer and a magic weaver. My work is to guide people through their own embodied awakening and to innovate systems. I've walked the path, I've done the work, and I've gotten the results. I share the good, the bad and the ugly for it's all part of our journey to Greatness.
I have spent as much time with shamanic guides and spiritual teachers to developing my spiritual practice and healing gifts as I have spent founding, co-founding, managing and expanding multiple companies in the wellness, mental health tech, hospitality, real estate, e-commerce and consumer products fields. My soul mission remains spiritual in its foundation. That's where the alchemy happens.
I mesh my yogic, scientific and shamanic backgrounds together to sustainably support your growth and evolution. As a Business and Strategic Mastermind, I'm here to help you take quantum leaps in evolution where your purpose is at the core of your vision and where profits serve a greater mission. I'm here to facilitate the creation of projects and businesses that shake the world awake with those with the same passions.
Before you get the wrong idea, I just want to remind you that I'm just like you, trying to live my best life and to walk the path of my greater embodiment. I have failed so many times at it and still do at times. However, I have also succeeded massively. No path is perfect, no path is without failure. But the more I lean into my purpose, the more I fall into a vast field of manifestation. And its my purpose to share these codes with you.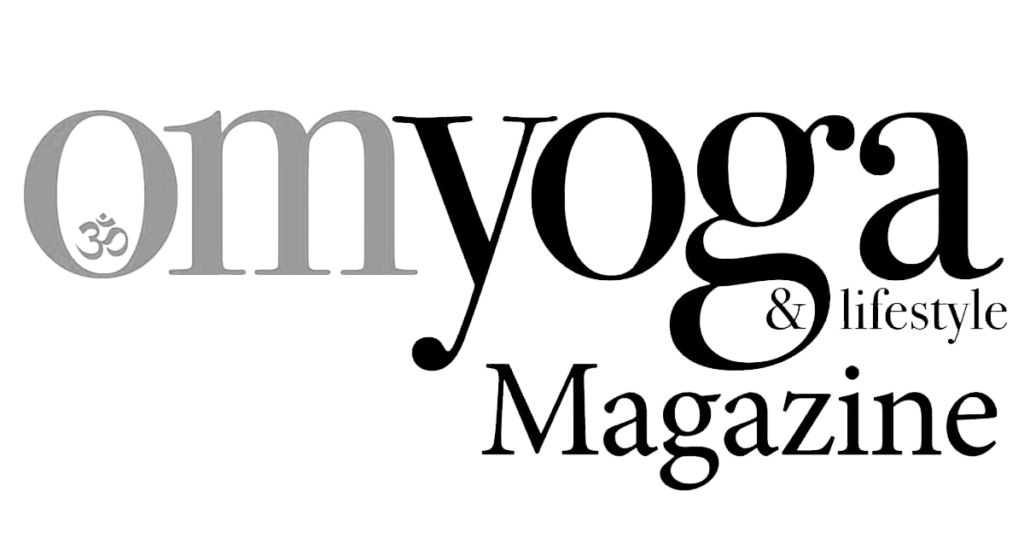 Mama, Teacher, Adventurer, USA
Naturopathy Student, Canada
Frequently Asked Questions
Walk your Awakened & Embodied Path.
Don't settle. Rebel to live the life you came here to create.